After a lot of deliberation and many sleepless nights, you've finally decided to take the plunge and start your own asphalt maintenance business. You've been looking for sealcoating and crack filling equipment all over the internet, but you still haven't settled for one yet.
If this is the case, then check out Asphalt Kingdom. It offers the best equipment and business packages for new asphalt maintenance business owners like you. Choose from a wide selection of equipment and supplies carefully handpicked and put together to meet your needs.
Asphalt Kingdom's Equipment Packages for New Business
Asphalt Kingdom's put together the Weekend Warrior Package for those who want to dip their toes in asphalt maintenance part-time or over the weekend. 
Meanwhile, the All-In and Enterprise Packages are perfect for new contractors who want to crush the asphalt maintenance world right off the bat.
Starting your business in the winter or adding pothole repair to your existing sealcoating business? Then the Asphalt Kingdom Pothole Hunting Package was put together especially for you.
A Special Bonus for New Business Owners
For Asphalt Kingdom, running a business is more than just having the right sealcoat sprayer machine or choosing the best line striper that fits your needs. You also have to know how to sell your services properly to make money and catapult your business to success in as short as possible. 
When you purchase any of Asphalt Kingdom's startup equipment and packages, you'll also receive the Make It A Biz Success Pack. This valuable resource will help you jumpstart your asphalt maintenance business on the right track and make money right off the bat.
Make It A Biz Success Pack
Here are some of the resources you'll receive when you purchase any of the qualifying startup equipment or business package from Asphalt Kingdom.
Role-Playing Pitch Video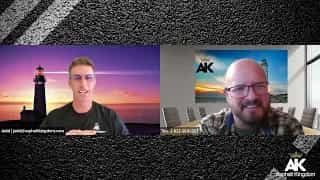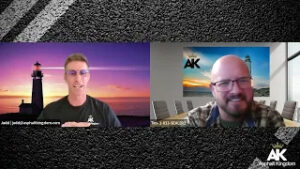 Do you often get tongue-tied when you approach a prospective customer? Don't quite know what to say to sell your service? 
Then this role-playing pitch video is for you. Watch Asphalt Kingdom's president, Judd Burdon, as he demonstrates how to approach your prospect and pitch your services the right way to get the results you want. He'll also share some tips on addressing and overcoming common customer objections.
Business generator phone script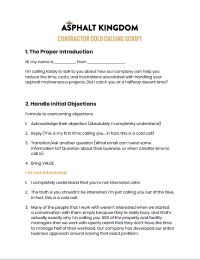 Planning to pitch your sealcoating and crack filling services via phone? Impress a prospective customer and get that lucrative deal with the business generator phone script. 
Customizable proposal template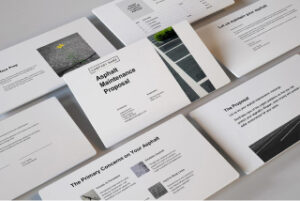 Creating a winning proposal can be a challenge for some business owners. If you're one of them, you'll definitely love the customizable proposal template included in the Make It A Biz Success Pack. Just fill it in, print it out, and impress your prospects with your proposal.
Customizable social media templates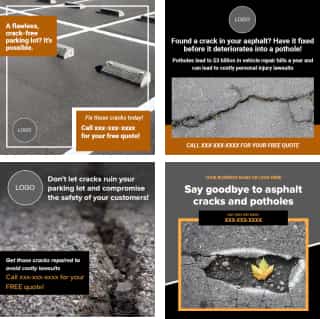 The best channel to reach potential customers right now is social media. Whether you want to focus on Facebook or find Google Business Profile (aka Google My Business) more helpful for your business, Asphalt Kingdom's customizable social media templates make your job easier.
Personalize the template, post on your social media page, and you now have the power to reach thousands of people right in your hands.
Exclusive access to the AK Roundtable
Fellow asphalt maintenance business owners and industry experts are sources of valuable insights and tips on running an asphalt maintenance business.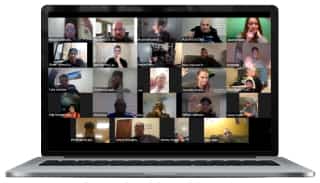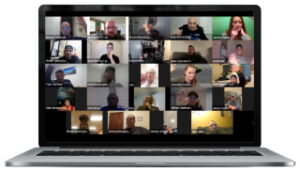 Having a network not only helps boost your chances for success, but also lets you in on unique perspectives and allows you to overcome challenges you meet along the way.
When you order a business startup package, you'll get an exclusive invite to the Asphalt Kingdom Roundtable discussion via the Make It A Biz Success Pack.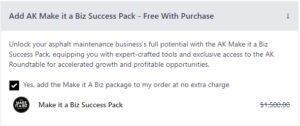 So what are you waiting for? Order your first business package now and receive the Make It A Biz Success Pack today!