Dwight, Ontario — July 8, 2021 — From semiconductors to shipping containers, the pandemic has caused unprecedented disruptions on the supply chains all over the world. In particular, the production and distribution of rubberized crack fillers — the material used to repair fissures on asphalt pavements — have been affected.
Many of Canada's producers of rubberized crack fillers have run out of stock, and they are not expected to stabilize until September 2021.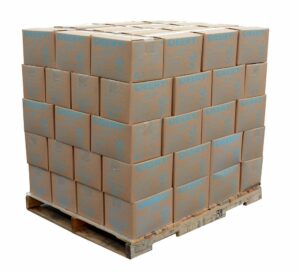 Despite the persistent supply shortage, Action Seal has managed to secure several truckloads of Deery Superstretch Crack Filler from the United States. Asphalt maintenance contractors can now order this crack filler from Action Seal just in time for the peak season this summer. The supply is housed in a warehouse in Ontario, but Action Seal is ready to ship any time, anywhere all over Canada.
Deery Super Stretch is one of the best-selling professional-grade crack fillers sold by Action Seal. Each pallet contains 75 30-lb boxes, and they can be used for residential or commercial purposes. Apart from Deery Superstretch Crack Sealer, Action Seal also offers asphalt sealers and crack fillers manufactured by other brands.
Originally published: Action Seal Crack Fillers Available Despite Countrywide Supply Shortage