Maintenance, Inc is joining the National Pavement Expo 2020 in Nashville. The company is eager to show and promote their additive line for this year's show.
"We are going to be stepping back away from our equipment line a little bit and we will be promoting our additive line a lot more," tells Adam Wellmen of Maintenance Inc.
He said that the company's goal is to educate contractors about the advantages of  using additives, "especially with contractors making the switch to Asphalt Emulsion Sealers."
If you would still like to check the company's machines, don't worry. Adam reassures us that their equipment range will still be on display.
He also tells us that there will be show specials. So, make sure to drop by at their booth 1439.
Maintenance Inc currently manufactures and offers five different asphalt seal coating additives. They are FSA, FSA PLUS, FSA AE, FASS DRI PSA, and TARGEL PLUS.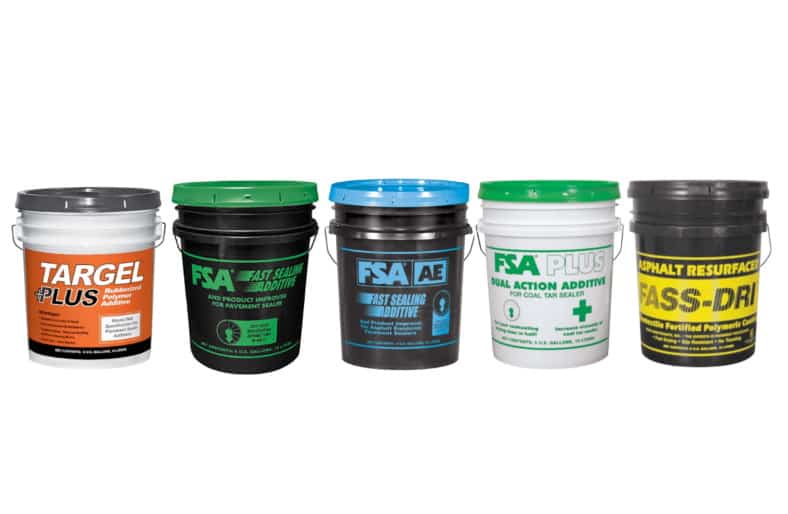 FSA is the original additive product from Maintenance Inc. According to Adam, it is suitable for any sealer on the market. You can use it with coal tar, asphalt emulsion sealers, and even blends. To get the best results, Adam recommends a mix ratio form 2.5% to 12%. He exclaimed that the ratio should be based on the undiluted sealer.
FSA Plus, on the other hand, is somewhat similar to FSA, but builds viscosity. The viscous mix means total sand encapsulation and dispersion. Plus, it is optimal for fast-drying and slurry mixes. You can only use FSA Plus for coal tar sealers.
FSA AE is specifically made for asphalt emulsion based sealers. It offers better water and abrasion resistance. Moreover, it doesn't thicken the mix.
For FASS DRI PSA, Adam tells us that it is a "break-through in additive chemistry." This additive can cure the sealer film from the bottom up even during night-time applications. It is also concentrated for the fastest drying even when you use coal tar or asphalt emulsion based sealers and blended sealers.
Lastly, TARGEL PLUS. This additive enhances the pavement sealer's performance by suspending and locking in the sand. It also rubberizes the sealer, resulting in better strength and flexibility. Cure times are drastically cut-back because of the added fast-drying technology.
To know more about Maintenance, Inc, visit:  https://maintinc.com/
ABOUT MAINTENANCE, INC:
Maintenance, Inc manufactures seal coating additives. They have been in the industry since 1938. Alongside their additive line, they also offer equipment for asphalt coating, crack sealing, and other tools and supplies.