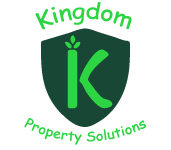 KINGDOM PROPERTY SOLUTIONS
YORK SPRINGS, PENNSYLVANIA AREA
Building a Better Community, One Project at a Time
Kingdom Property Solutions offers quality services for York Springs, PA and the surrounding areas. We are proud to work with each of our clients to bring skilled craftsmen and tradesmen to the building site based upon the building plans, project requirements, as well as your needs. Whether you're building new, or remodeling your existing property, Kingdom Property Solutions will help you create your next dream space.
Residential & Commercial Services:
Surface Cleaning
Sweeping
Crack Filling
Seal Coating
Pot Hole Repair
Line Striping
Paving
York Springs
Adams Country
Franklin City
Cumberland County
Dauphin Country
PA Area
Pennsylvania's Premier Pavement Asset Management Company.
We provide services including pothole repair, crack fill, line striping, paving and asphalt sealcoating for commercial and residential. We are committed to keeping your pavement SAFE, LONG LASTING and LOOKING GREAT!
We only use the best products in the industry, to give your pavement the best finish and protection.
Serving South Central Pennsylvania.
Contractor # PA164247
Call today for a FREE estimate!